ASA Chitose Association Inc
Mini Reunions
Let us know of any group reunions that you may have.

Trick 2 1959-1961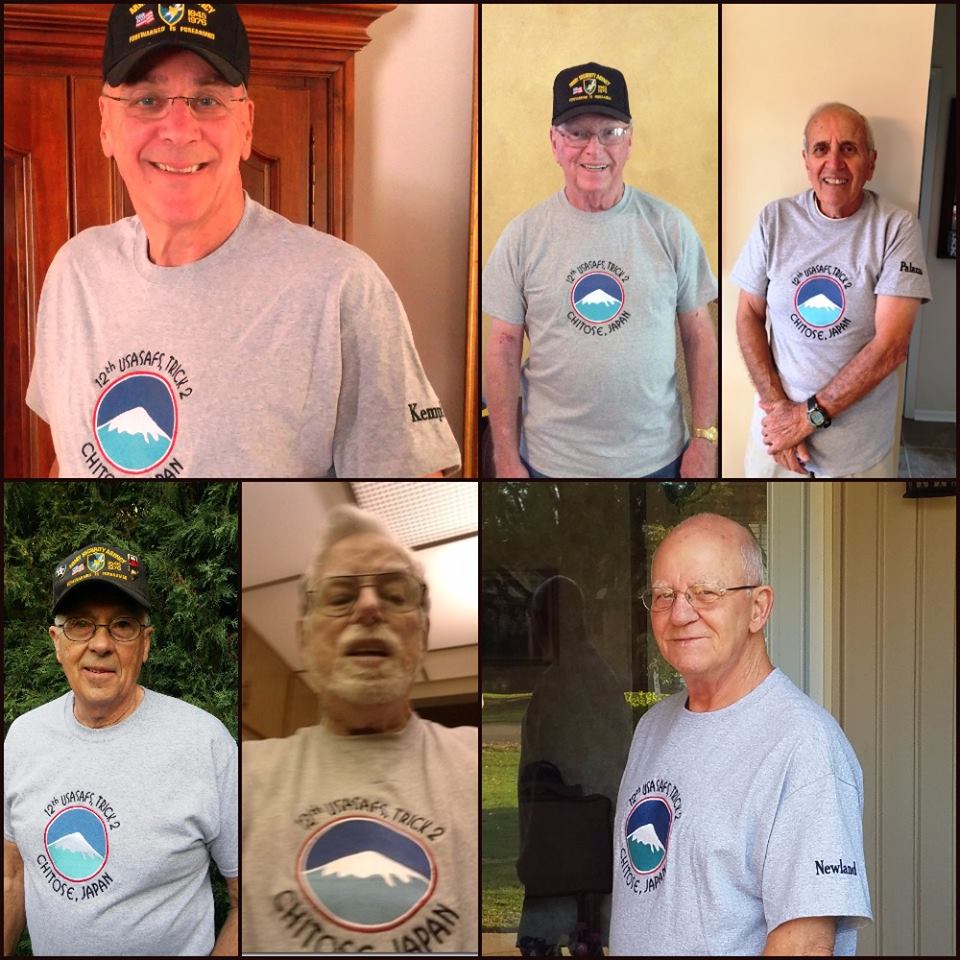 (top) Jim Kempf, Dick Smith, Cy Palazzo (bottom) Harvey Dietz, Buddy Bishop, Frank Newland
Not together but a great group shot.

Trick 4 Little Rock Arkansas 2017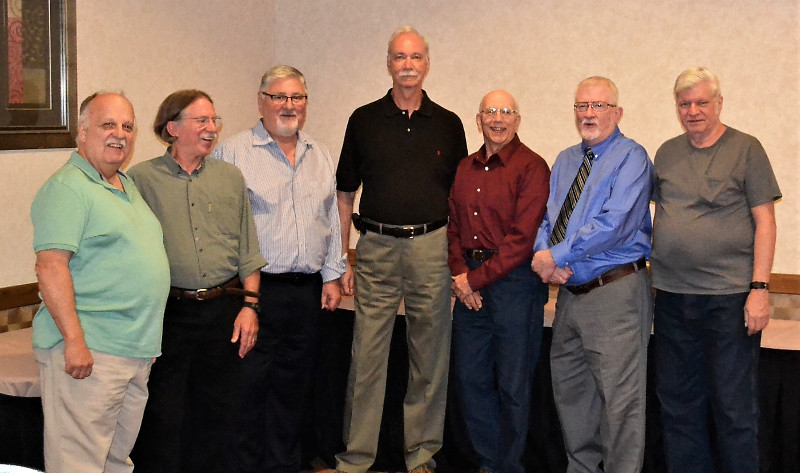 Richard Burdick, Steve Pitonyak, Jim Pro, Walt Gill, Larry Heller, Paul Ames, and Al Slayton

Trick 3 Little Rock Arkansas 2017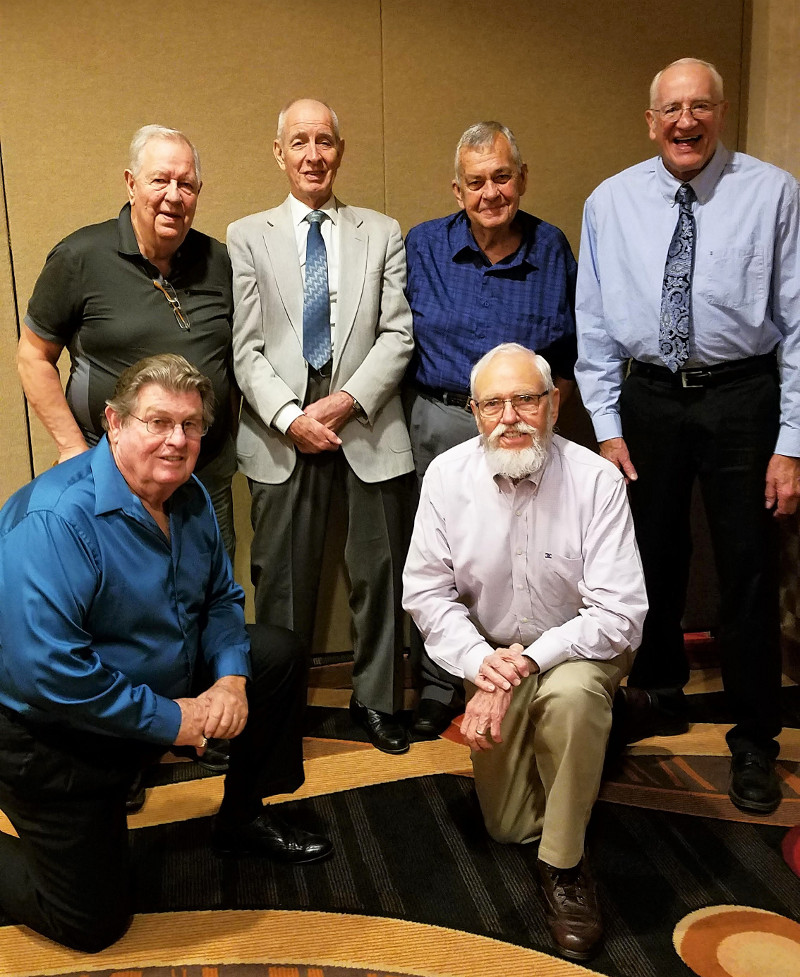 (front) John Etheridge, Jim Damon, (r) Harry Hopkins, John Kaye, Ron Nichols and Andy Goodrich

Trick 3 Dearborn MI 2016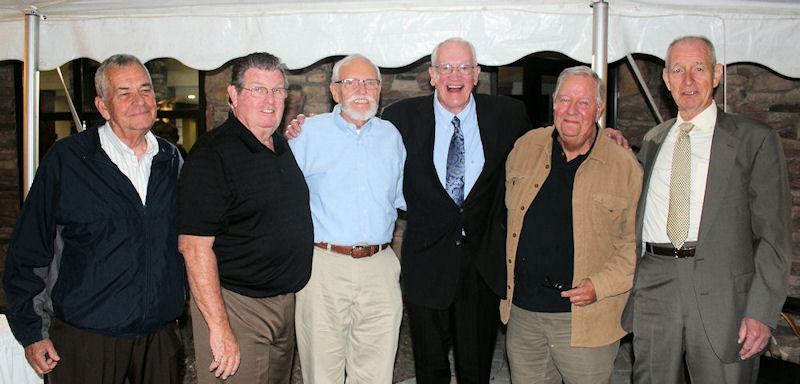 Ron Nichols, John Etheridge, Jim Damon, Andy Goodrich, Harry Hopkins and John Kaye.

8612 Group 54-56 Dearborn MI 2016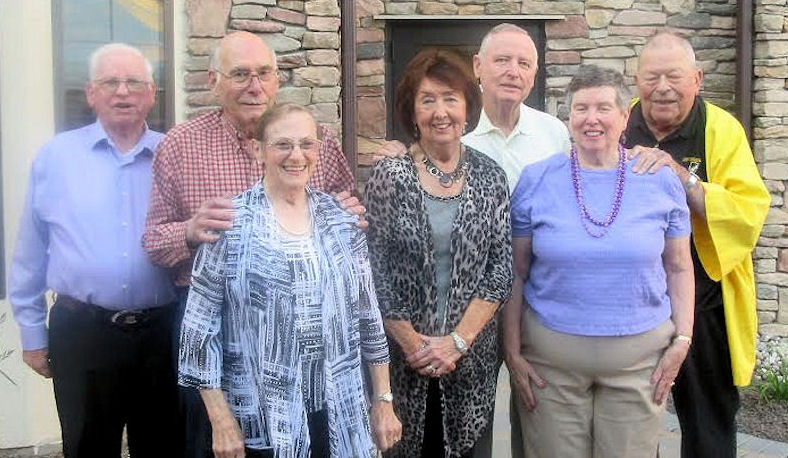 Ed Dunn, Jacque Crevier, Muriel Dunn, Marie and Charlie Dawson, Mary and Dick Ott

Trick 2 San Diego CA 2015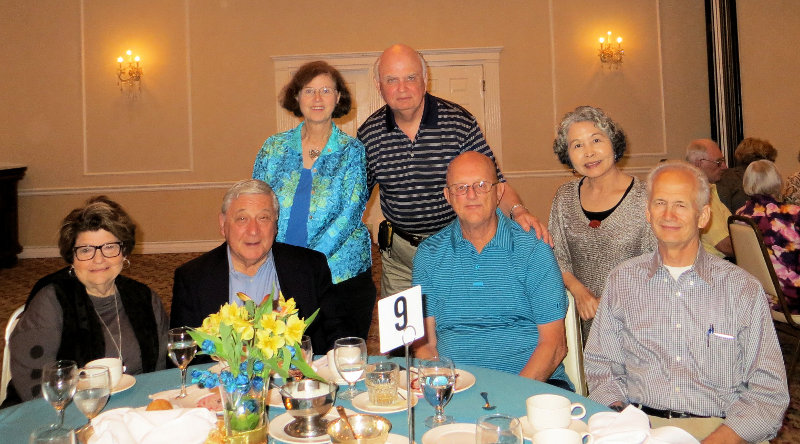 Joyce and Jerry Ortman, Linda and Bob Peterson, Dan Brewer, Sachiko and Lee Glass

Trick 3 San Diego CA 2015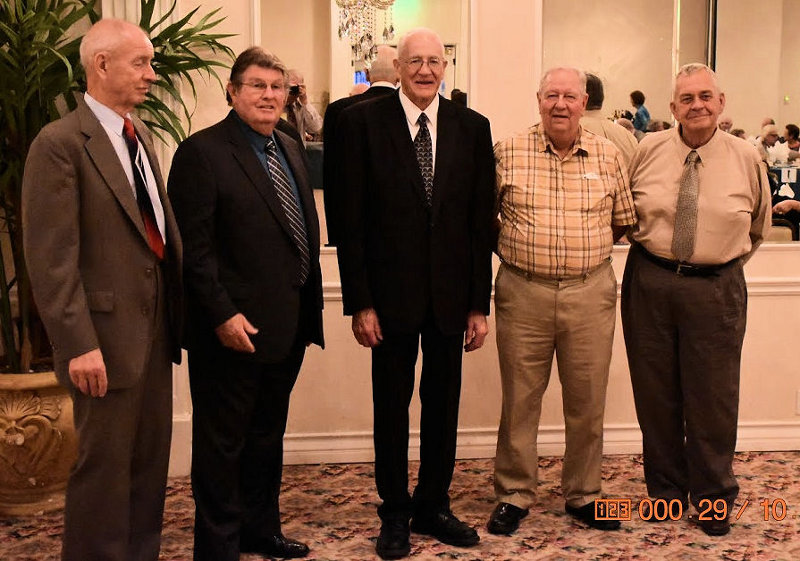 John Kaye, John Etheridge, Andy Goodrich, Harry Hopkins and Ron Nichols

Trick 3 Atlanta GA 2013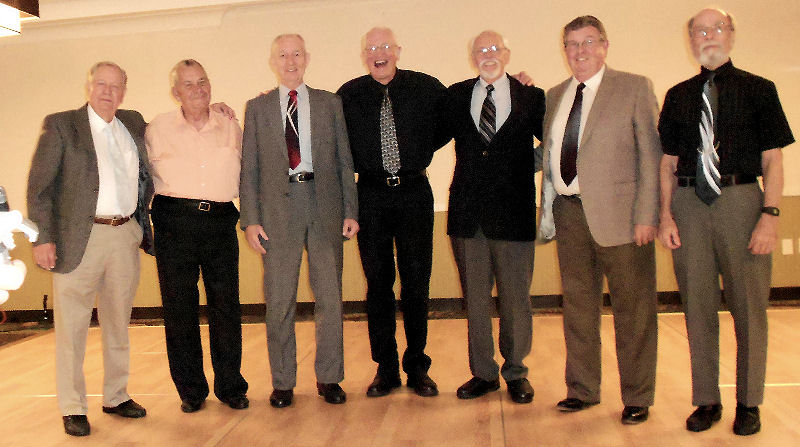 Harry Hopkins, Ron Nichols, John Kaye, Andy Goodrich, Jim Damon, John Etheridge, Steve Sells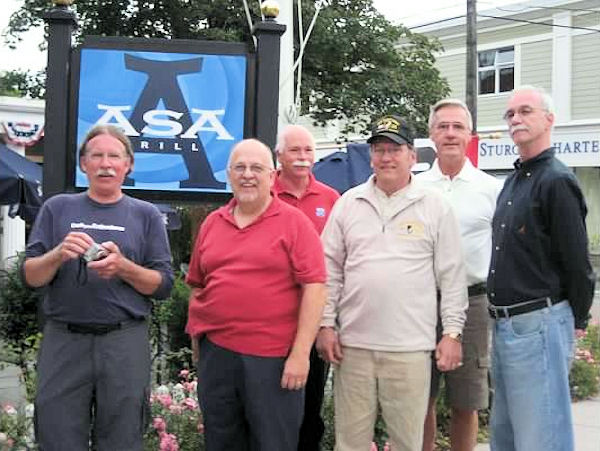 Trick 4 Cape Cod Reunion.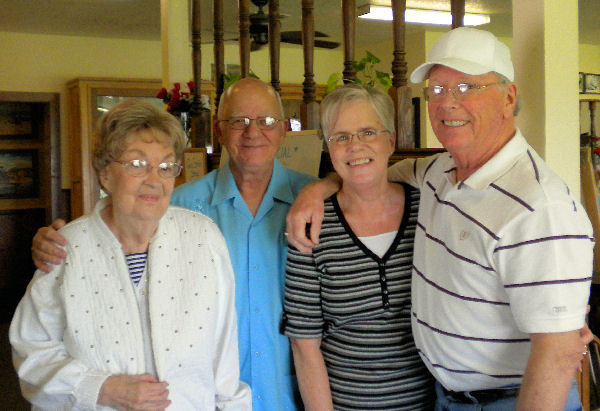 Frank and Bunny Newland along with Richard and Helen Smith at a recent gathering.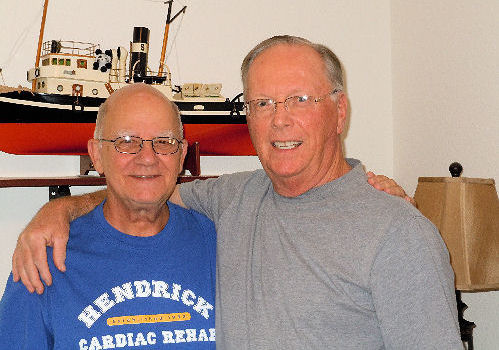 Frank and Richard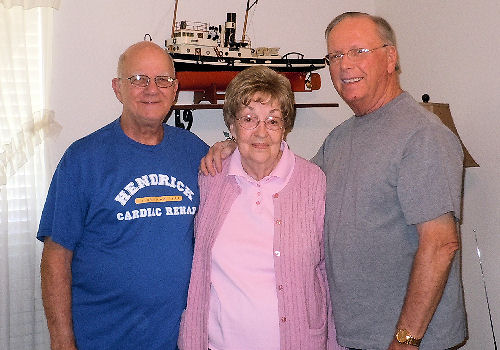 Frank, Bunny and Richard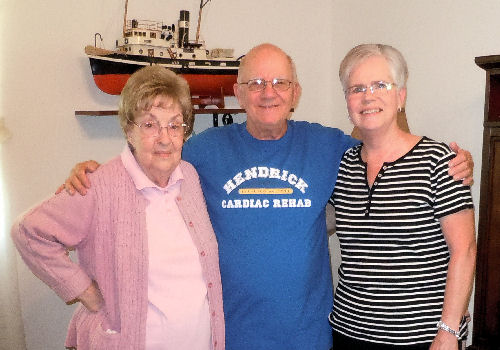 Bunny, Frank and Helen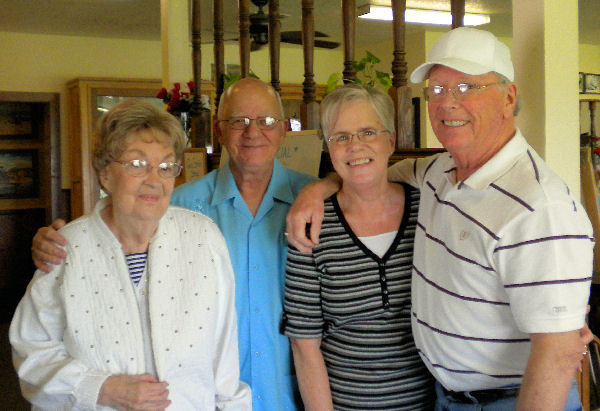 Attached is a photo of Bunny and Frank Newland and Helen and Richard Smith. We live
about 150 miles apart and try to meet up about halfway and talk about old times
(if we can still remember them). This was taken in Thurber,Texas Apr 2012
Trick Two -The Villages, Florida 2011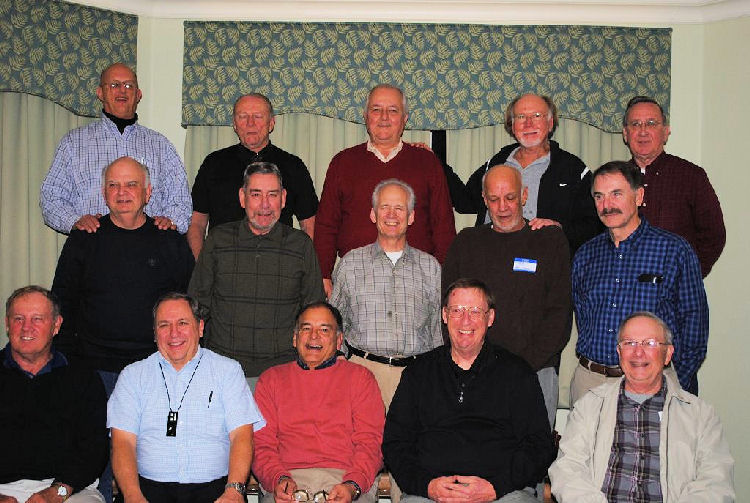 Back Row (L to R): Dan Brewer, John Graham, Pete Keim, Glen Jones, Larry May
Middle Row: Bob Peterson, Dave Hartmann, Lee Glass, John Doane, Boyd Grier
Front Row: Don Sperry, Harry Kulp, Jerry Mikaelian, Pat Ryan, Roy Baum
Not Shown: John MaGuirk, Russ Collins and Rich Helble


8612 Group Reno NV 2008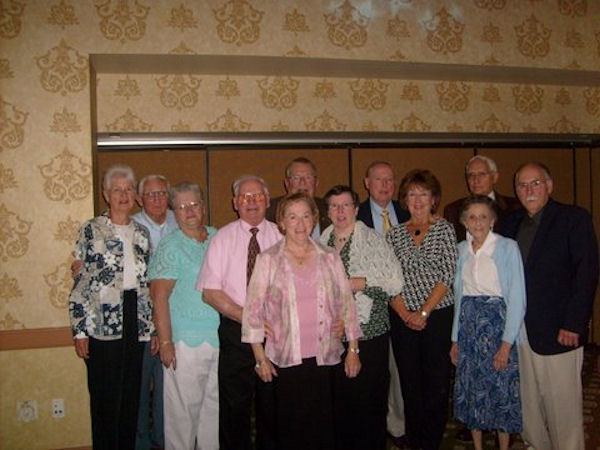 Rita Kapp, Warren & Rosemarie Stowell, Ed & Murial Dunn,
Dick & Mary Ott, Charles and Marie Dawson, Bob & Betty Grove &
Jacque Crevier... All served together in Chitose between 54 & 57..

Trick Two 1959-1961 at Circus Circus in Reno NV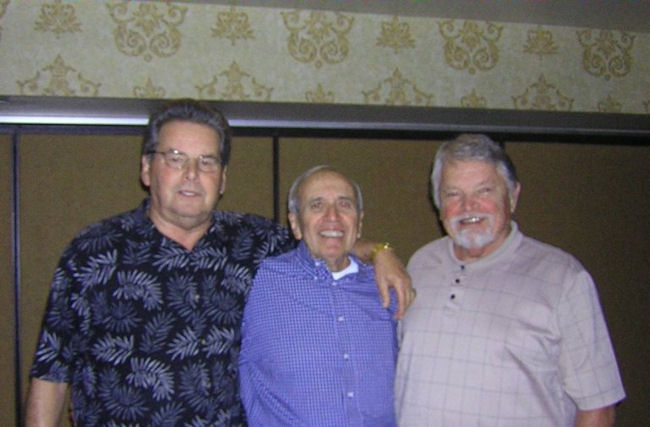 Tom Paskivan, Cy palazzo and Ron Limpach
School friends, together at Ft Devens, Chitose and now back together in Reno.

1961 Championship Baseball Team Mini Reunion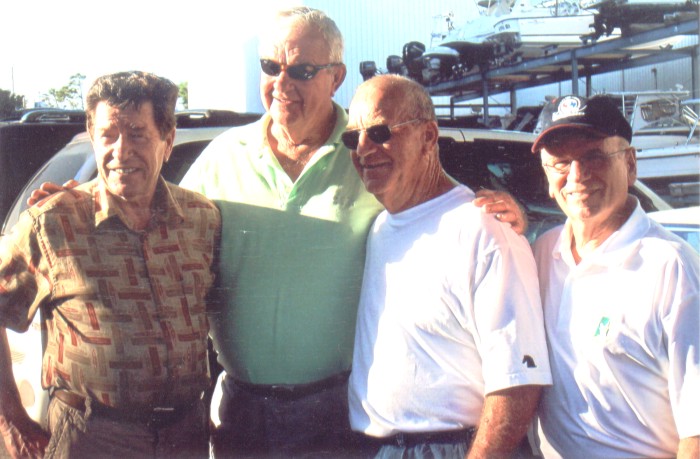 Shortstop Dick Burnette, Pitcher and Team Leader Bob Groves, Pitcher Dick Hagan
and Second Baseman Mel Robinson reunite in Orange Beach AL after 47 years.
They are planning to do this on an annual basis. Any help in locating former members
will be appreciated. Think they can still run the bases?

The Team in 1961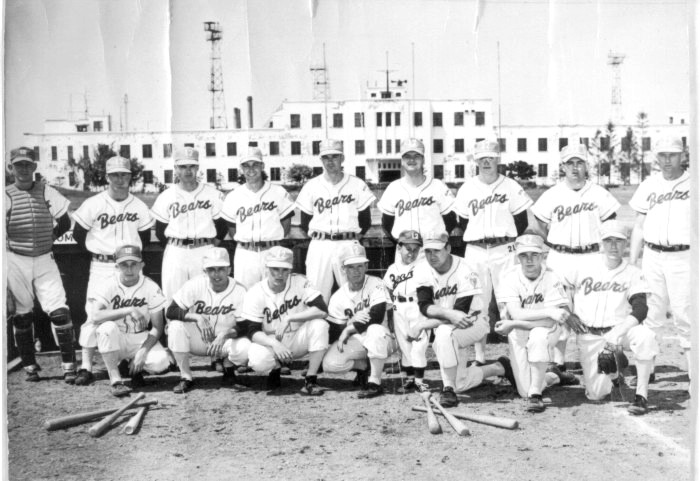 Front row, L-R: Bob Mazak, John Adams, Louis South, Mel Robinson, Buzzy Banda
(batboy), Bill Alison, Bob Colo and Dick Burnette.
Standing (from left) are Tommie Mansfield, Dick Hagen, Dave Cleary, John Fisher,
Bob Groves, Don Lewis, Jack Kuykendall, Dave Cook and George Parks Jr. (manager).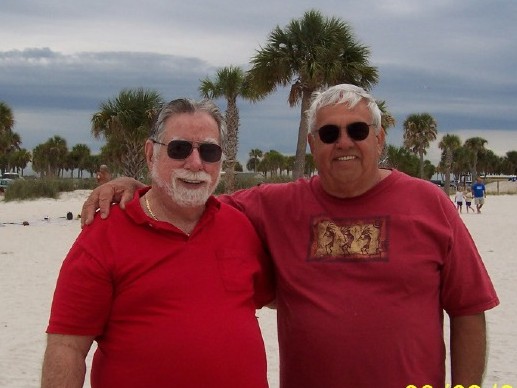 Fred "Buddy" Bishop and Don "Frenchie" Ouelette
Getting together for the first time in 50 years at Tarpon Springs FL



Fifty Years Later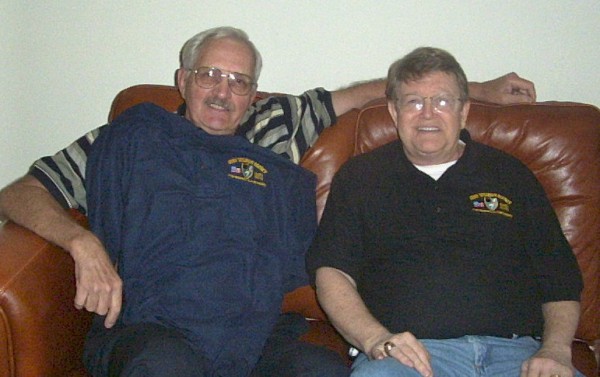 Larry Sherman and Jack Valentine

Trick Two 1959-1961
Mini Reunion Bowling Green KY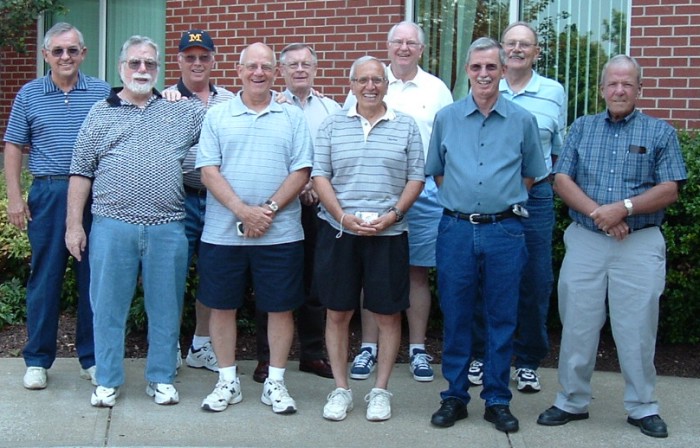 Harold O'Donnell, Buddy Bishop, Richard Smith, Frank Newland, Rich Underwood,
Cy Palazzo, Rollie Robbins, Bill Burrell, Clarence Bos, R.T. Dowell
In addition to the main reunion in Branson, some mini reunions were held there.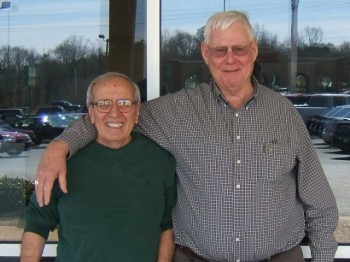 Cy Palazzo and Donnie Harden together in Alabama



Email for this web site should be sent to asachitose@aol.com or asachitose@gmail.com