ASA Chitose Association Inc
Bulletin Board

Wanted: Photographs and stories from the 1945-1972 period.
Anything that you would like to share that may be of interest to others.

Email for this web site should be sent to or asachitose@gmail.com or asachitose@aol.com


---
November 03, 2014


Phil,

Years ago I emailed you and told you about a Jeep I had bought from Roger Williams. It had come from the base in Japan where you and he were stationed. You sent some pictures to me of some of the vehicles including one of the Jeeps. I am mostly done with the restoration I will finish with stenciling the base numbers on the bumpers as they were in the picture. 12 ASA FS20. It has been quite a project for me and I like knowing the history of it and I have shared it with others keeping yours and others service to this country alive. I attached a picture from today since I just started it for the first time in years. It is ready for a test drive.

I hope this message finds you well and in good health.

Sincerely,

Kyle Vanderhoef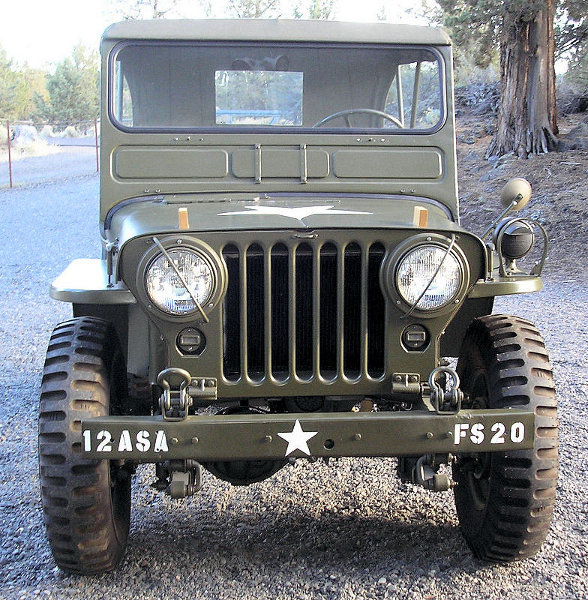 1952 M38 Jeep
---

August 13, 2013
Hi Phil:
I just wanted to bring attention to the members of ASA Chitose the U.S. Army Museum "Brick Program".. I am a founding sponsor of the museum and on my 80th birthday last month, my wife dedicated a "brick" to the museum in my name, along with the sentiment "You will be my hero forever, Cookie". Also, my wife dedicated a "brick" to her late uncle who was with the 342 Engineers in the Battle of the Bulge in WWII. I thought this might be of interest to our group.
Ron Dakin

For more information on the museum and brick program https://armyhistory.org/

---

January 1 2013
My name is Ronald Dakin and I served in Company A of the 315th ASA Battalion from early 1957 to February 1958. On this New Years Eve I would like to remember 2 of my friends, SFC Roger Boehm and Sgt. William Leigh. The 3 of us had recently returned from overseas assignments. I had been in Chitose, Japan for 48 months, from January 1953 until December 1956. I am not sure where Roger and Bill had been previously, but we all ended up back at Ft. Devens for additional training. We became good friends and when we ended up at Ft. Huachuca and we were inseparable. Bill and Roger have since passed away. The last New Year Eve I spent with these great guys was December 31. 1957. There is no greater comrades than those in the military. I just wanted to honor their memories on this New Years Eve in 2012. Thank you guys for your great friendship and wherever you are, when I get there, I will buy you the first round.
Ron Dakin
SFC U.S. Army
1952 - 1958
HAPPY NEW YEAR

---
November 19, 2012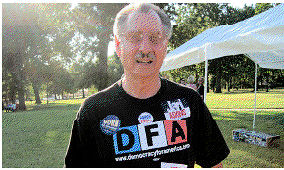 Gordon Holmes Honored for Helping Homeless Vets
?>
---

The Veterans Committee of the Oklahoma Democratic Party has announced that Gordon E. Holmes has been selected as the 2012 Oklahoma Veteran of the Year. The committee is one of the state Democratic Party's four federations and has representation on the central governing body of the party.
Holmes lives in Tulsa, where he has been active in technology consulting since 1976. Over the past three years, he has been volunteering his time through the Tulsa Day Center for the Homeless, helping to set up donated computers and train homeless people how to use them to search for jobs, create resumes and reconnect with family members. Many of the homeless people he helps are also veterans, and so he shows them how to apply for and track government assistance programs and disability benefits. Holmes also assists those at the Day Center who have physical challenges.
"By helping homeless veterans and others understand how to use the internet for these basic tasks, Gordon is giving them some of the resources they need to help themselves regain a place in modern society," said Isaac M. O'Bannon, president of the Oklahoma Democratic Party Veterans Committee. "He is a great example of someone who wanted to reach out, so he looked at what he was good at, technology, and found a way to help others with his skills. It is my honor to present Gordon the award for 2012 Oklahoma Veteran of the Year."
Holmes says he was inspired to action by words from the President. "When President Obama was first elected, he challenged Americans to do something to help in our own communities. The next day, I reported for duty by volunteering at the Tulsa Day Center for the Homeless."
Holmes is a veteran of the U.S. Army, serving as an intelligence specialist with the Army's Security Agency from 1959-1963. He was primarily stationed in Chitose, on the Japanese island of Hokkaido, where he was involved analyzing Cold War communications.
A native of Stigler, Oklahoma, Holmes is a graduate of the Oklahoma Military Academy. Following his service in the Army, he received a degree in Accounting from the University of South Dakota, and he and his wife Cathy returned to Oklahoma to raise their children Gordon II and Chris.
The Oklahoma Democratic Party Veterans Committee is a federation of Oklahomans who have served in the Armed Forces of the United States. Its mission is to actively promote and help elect Democratic candidates who are dedicated to supporting our nation's veterans and active duty military personnel by promoting their well-being and ensuring healthcare, training, education and other benefits are proteced.
---
November 19, 2012
Burial Services for Veterans in Rural Areas
WASHINGTON - The Department of Veterans Affairs announced today that it is moving forward with a plan to provide burial services for Veterans in rural areas where there are no available VA national cemeteries, state Veterans cemeteries or tribal Veterans cemeteries.
"VA is committed to improving service to Veterans in rural areas," said Secretary of Veterans Affairs Eric K. Shinseki. "Through an innovative partnership with existing cemeteries, we will be able to ensure burial for Veterans in more locations that meet the high standards of national shrines."
Under the Rural Initiative plan, VA will build small National Veterans Burial Grounds within existing public or private cemeteries in rural areas where the unserved Veteran population is 25,000 or less within a 75-mile radius.
VA plans to open eight National Veterans Burial Grounds that will serve Veterans in the areas of Fargo, N.D.; Rhinelander, Wis.; Cheyenne, Wyo.; Laurel, Mont.; Idaho Falls, Idaho; Cedar City, Utah; Calais, Maine; and Elko, Nev.
VA officials will announce further details about the eight new burial grounds as information becomes available. This new initiative will make VA burial options available to more than 136,000 Veterans and their eligible dependents.
A National Veterans Burial Ground will be a small, VA-managed section of three to five acres within an existing public or private cemetery. VA will provide a full range of burial options and control the operation and maintenance of these lots. These sections will be held to the same "national shrine" standards as VA-run national cemeteries.
VA is still evaluating suitable sites for its Rural Initiative. In Laurel, Mont., VA is exploring with local officials the feasibility of acquiring a portion of the Yellowstone County Veterans Cemetery to establish as a National Veterans Burial Ground.
VA operates 131 national cemeteries in 39 states and Puerto Rico and 33 soldiers' lots and monument sites. Nearly four million Americans, including Veterans of every war and conflict -- from the Revolutionary War to the current conflicts in Iraq and Afghanistan -- are buried in VA's national cemeteries on more than 19,000 acres.
Veterans with a discharge issued under conditions other than dishonorable, their spouses and eligible dependent children can be buried in a VA national cemetery. Other burial benefits available for all eligible Veterans, regardless of whether they are buried in a national cemetery or a private cemetery, include a burial flag, a Presidential Memorial Certificate and a government headstone, grave marker or medallion.
(Source: U.S. Veteran Compensation Programs... www.veteranprograms.com ---August 2012)
Article provided by Bob Peterson

---



These are former members of the 3rd Radio Research Unit
(cover name for the US ARMY SECURITY AGENCY) who were present in Vietnam
when SP3 Arthur Glover and PFC Donald Taylor were killed by Terrorist bomb.
Glover and Taylor were honored by the National Security Agency Memorial Day
2011. These collegues were invited to attend the ceremony at Fort Meade.


---

April 3, 2010
Tom Philpott | April 01, 2010 / MILITARY.com
New Agent Orange Rule to Allow Retro Claims by 86,000

About 86,000 Vietnam War veterans, their surviving spouses or estates will be eligible for retroactive disability compensation from the Department of Veterans Affairs -- an average of 11.4 years for veterans and 9.6 years for survivors -- under a draft VA rule to expand by three the number of diseases presumed caused by herbicide exposure in the war.

The 86,000 are beneficiaries who can reopen previously denied claims for these conditions: ischemic heart disease, Parkinson's disease and chronic B-cell blood cancers including hairy cell leukemia. But another 29,000 claims are expected to be approved this year for Vietnam veterans suffering from these diseases but applying for benefits for the first time.

The projected cost of this dramatic expansion of claims linked to Agent Orange and other defoliants deployed four decades ago is $13.6 billion this fiscal year and $42.2 billion over 10 years. VA plans to hire 1772 new claims processors, starting this October, to be able to handle these claims "without significantly degrading the processing of the non-presumptive workload."

In the proposed rule published March 25 in the Federal Register, VA officials explained that Secretary Eric Shinseki has cut the usual 60-day public comment period by half "to promote rapid action" on these claims.

---

Subject: Army Site Invite from Lieutenant Colonel Kevin Ingalls

Dear Lieutenant Colonel Chip Vaughan,
Lieutenant Colonel Kevin Ingalls invites you to join
Army.TogetherWeServed.com (ATWS) - a one of a kind, feature rich website specially created to provide US Army Soldiers of all eras the
opportunity to not only locate Brothers from the past, but also to provide a unique venue to enjoy the camaraderie of others who served
through the sharing of memories and photographs.
ATWS is administered entirely by retired Soldiers and already has a large growing membership of current and former serving Army Members
which has allowed many Members to reconnect with others with whom they served.
ATWS has no public access and only those who served in the United States Army, United States Army Reserve and Army National Guard are eligible to
come aboard. Joining is completely free and enables you to create your own personal Army Service profile page including the voluntary posting
of your Training Schools, the Units you were assigned to, the Combat Missions you participated in and even the Medals, Insignia and Skill Badges you were awarded in a very attractive and accurate format.
To complete your Membership, follow the link below. You are under no obligation to remain a Member of Army.TogetherWeServed.com and you may
cancel at any time. http://army.togetherweserved.com/army/servlet/tws.webapp.WebApp?cmd=Activate&ID=163123

Yours truly
The Administrator
http://Army.TogetherWeServed.com

---

From the July 2008 edition of the American Legion magazine............

"A change to Section 9 of the U.S. Flag Code written into the Defense Authorization Act this year now gives veterans and members of the U.S. Armed Forces the authority to render a salute to the flag, whether or not they are in uniform or wearing identifying apparel, such as an American Legion cap".

Pass it on to all your veteran friends......................

Ron Dakin
---
Makubetsu

The Wakkanai City Historical Society has become interested in the Makubetsu Site and is initiating plans to restore the delapadated buildings there for the purpose of opening a museum. This is the same site that housed the 254th USASA Detachment which was deactivated in 1959. Many of our Chitose Association members either served there or performed TDY chores there in the late 50's.
I have been asked to assist in obtaining any documents, Unit History, photos or other memorabilia covering the Army days there. Obviously, this was "long ago and far away". Anyone who has any photos, brochures or booklets which could be donated to this project may contact me. Reasonable reproductions costs will be reimbursed. The first project is to plant 1000 cherry trees.
Bill Reich, (520) 378-2045, email: reichw@earthlink.net

---
Got the following from Bill Reich--The Defense Department has authorized a new medal for people who served in Korea from July 28, 1954 to date. It is called the Korean Defense Service Medal. If you have any interest you can visit their web site at www.archives.gov or write with supporting documents to National Personnel Records Center 9700 Page Blvd, St Louis, MO 63132-5100. They will approve it and send you a corrected DD214 showing you were awarded the medal.
---
Buried Veterans Records Now on Web
VA Nationwide Gravesite Locator: http://www.cem.va.gov
---
The National Personnel Record Center that is responsible for maintaining archives of our military records is
automating their storage and management of our military records. If a veteran or members of the deceased
veteran's family wants to request those records be sent to them, he/she can make a request by mail to:

National Personnel Records Center
Military Personnel Records
9700 Page Ave.
St. Louis, MO 63132-5100
or: make the request online at:
http://vetrecs.archives.gov/
When you submit your request online, a signature form downloadable from the site can be sent to you for
completion and submission. The National Personnel Records Center will then send you an e-mail
acknowledging your request.
---
A recommendation from two Chitose vets for those of you so inclined: The Armed Forces News can be reached at
http://www.armedforcesnews.com You can sign up there for free weekly email delivery (home, office or both)

---
VETERAN'S REPORT -Veteran's benefits and legislation newsletter. http://www.military.com/NL_MR/0,14852,2323,00.html
---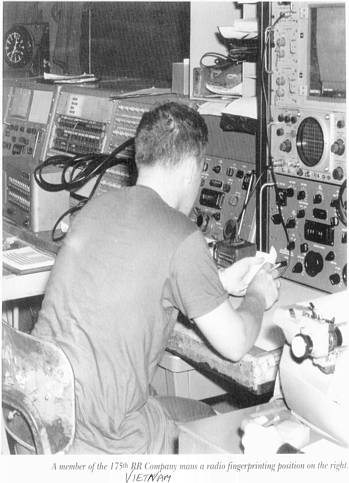 Anything look familiar? From Bill Reich
---
Email for this web site should be sent to asachitose@aol.com or asachitose@gmail.com